It's August. New York City is cooling, and I'm spending every possible moment outside with my pup, Casino. We're riding the subway now, and the locals think it's pretty great.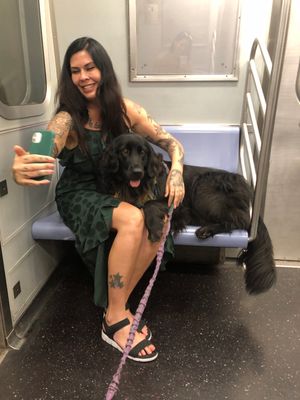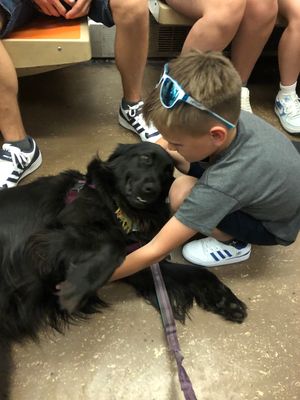 I started year two of my MFA in creative nonfiction at Queens College. I'm taking Climate Writing and Science Fiction, two subjects way out of my comfort zone. I racked up four more rejections over the summer and have two pieces out on submission. Working on a few essays that explore the weird and unexpected routes through which we heal. 

In December, I wrap my role as Community Programs Coordinator at CVTC. I can confidently say that I ran the most joy and emoji-filled rape crisis and domestic violence program in New York City. Personal highlights include: Convincing 25 trauma therapists to record a Miley Cyrus lyric video, launching our virtual pandemic movie nights, and that time I persuaded my boss that our very respectable organization needed a keg at the holiday party (we did). I redesigned our entire 40hr crisis counselor training to go virtual (with games!) and created CVTC's first therapeutic writing group for trauma survivors. Before I leave, I'll train another 100 volunteer advocates and help our advocate program double in size (from 3 partner hospitals to 8). Doing this work has been one of the greatest privileges of my life. 
In the new year I'll take on a new role at CVTC as a Special Projects Manager, spearheading our expansion to six new hospitals and hopefully run another therapeutic writing group. Then, we'll see....
Currently reading Acceptance by Emi Nietfeld. 
This "now" page was inspired by my favorite human and former boss, Derek Sivers.  
This page was last updated Nov 25, 2022.